Features an intense performance from Bob Dylan, plus performances from Aaron Neville,
Shirley Caesar, Dottie Peoples, and many others during behind-the-scenes making of the
Grammy-nominated compilation "Gotta Serve Somebody" released 15 years ago.
"The best African-American covers of Dylan songs since Jimi Hendrix." - The New York Times
Gotta Serve Somebody: The Gospel Songs of Bob Dylan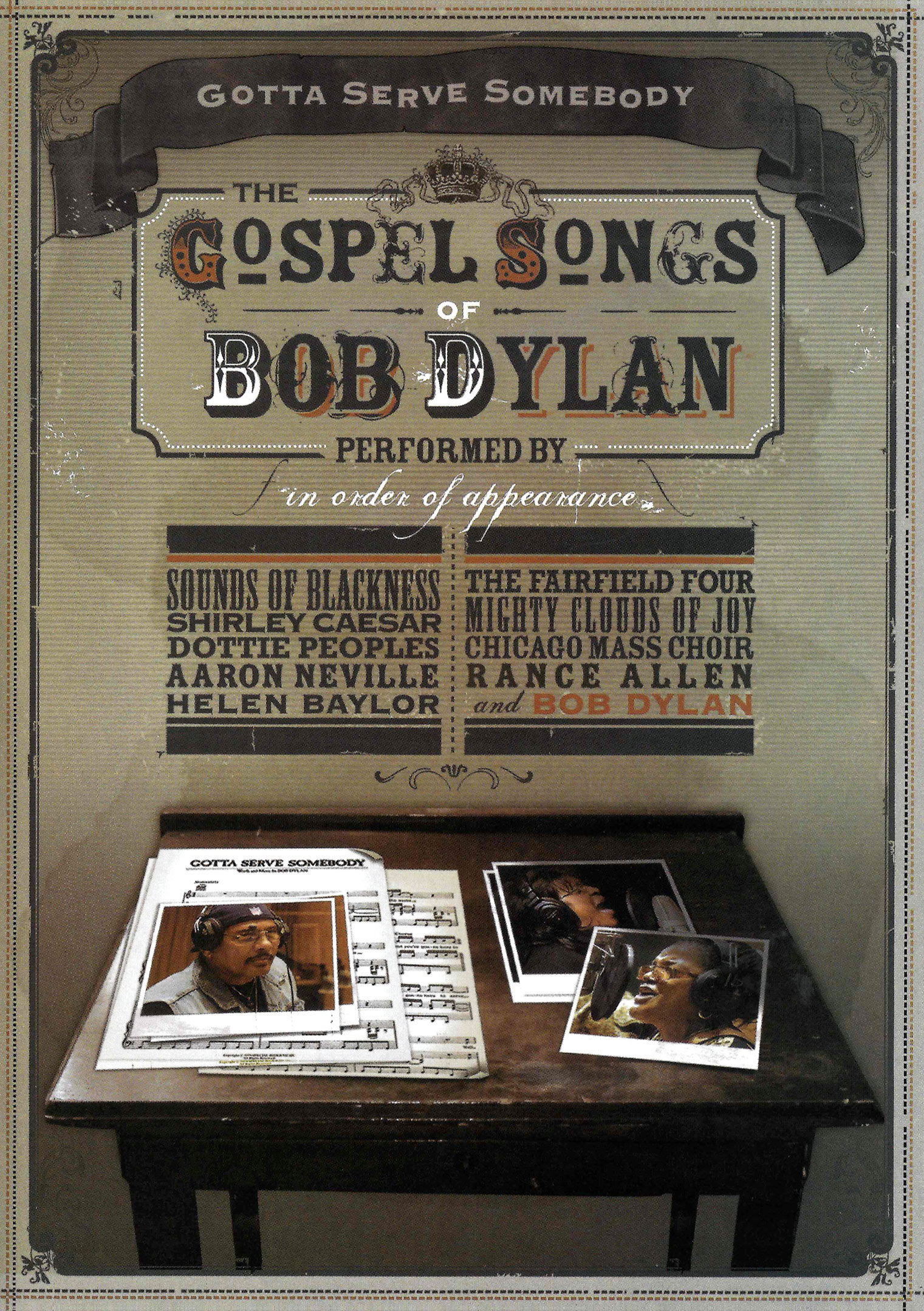 Marking the fifteenth anniversary of GRAMMY-nominated album Gotta Serve Somebody: The Gospel Songs of Bob Dylan, MVD Entertainment Group will reissue the film of the same title. Gotta Serve Somebody: The Gospel Songs of Bob Dylan features an intense Bob Dylan performance from 1980 of "When He Returns" as well as powerful performances and interviews with Aaron Neville, Shirley Caesar, Fairfield Four, Mighty Clouds of Joy, and Dottie Peoples, reflecting on their faith and connections to Dylan's Christian music.

Now, with the November release of Columbia Records' "Trouble No More: The Bootleg Series Vol. 13 / 1979-1981," a further exploration of that period has taken place, which began with this album and film. "It was an honor to have made an impression on the great artist himself with these recordings," said the film's producer Jeffrey Gaskill. From 2009 to 2011, Bob Dylan opened 40 concerts around the world with Gonna Change My Way of Thinking (his Grammy-nominated new version re-written and recorded for Gotta Serve Somebody: The Gospel Songs of Bob Dylan with Mavis Staples.) in concert halls in Los Angeles, New York, Hong Kong, London, Beijing, Shanghai, Adelaide and this performance in Tel Aviv (video HERE).

Just a month after his recording with Staples he would kick off a new tour in Stockholm Sweden and perform Solid Rock (what many consider the theme song to his gospel era concerts) for the first time in over twenty years. Dylan would continue to perform this rousing song as well as other gospel era songs at numerous concerts across Europe and beyond. The two-time Grammy nominated compilation would be released on Sony/Columbia

one year later

on April 1, 2003 (video HERE).

"This gospel music was Bob Dylan's ultimate rebellion, and it took much more courage than strapping on an electric guitar," said Gaskill. The film offers historical insights into this Bob Dylan era provided by Jim Keltner, Fred Tackett, Spooner Oldham, and Regina McCrary - all of whom performed and recorded with Dylan at the time. Famed record producer Jerry Wexler, who produced the records, and music journalists Paul Williams and Alan Light, also disclose insights.